FIAPBT Conformation Department  
Since 1985<![if !vml]>

<![endif]>Desde 1985
FIAPBT STATEMENT: http://www.facebook.com/photo.php?fbid=10151247609566133&set=a.451449941132.245086.271421886132&type=1&theater
The FIAPBT has the pleasure to present to all, the creation the new FIAPBT Conformation Department. Mr. Daniele Rizzacasa (FIAPBT Italy) is FIAPBT & ADBA Oficial Conformation Judge and at the same time, he attended many Conformation seminars with the ADBA and others Institutions in Italy and USA.
By all this reasons and others more, Mr. Daniele Rizzacasa is right now designated  like the FIAPBT Conformation Department responsible in International scope, his honesty and sincerity guarantee amply to him to have this responsibility position.
CONGRATULATIONS, we wished much luck to you Daniele. THANKS.
FIAPBT Official standard: http://issuu.com/fiapbt/docs/standard?mode=window&backgroundColor&fb_source=message
PIT BULL PICTURE OFICIAL STANDAR: http://www.facebook.com/photo.php?fbid=10150936598551133&set=a.451449941132.245086.271421886132&type=1&theater
FIAPBT Magazine: http://issuu.com/fiapbt/docs/perfilcanino?mode=window&backgroundColor=%23222222 (You can see it only in spanish sorry) We are thankful to Mr. Juan Carlos Branch (FIAPBT Colombia) for the big effort realised by the accomplishment of the FIAPBT electronic magazines. THANKS.
                      <![if !vml]>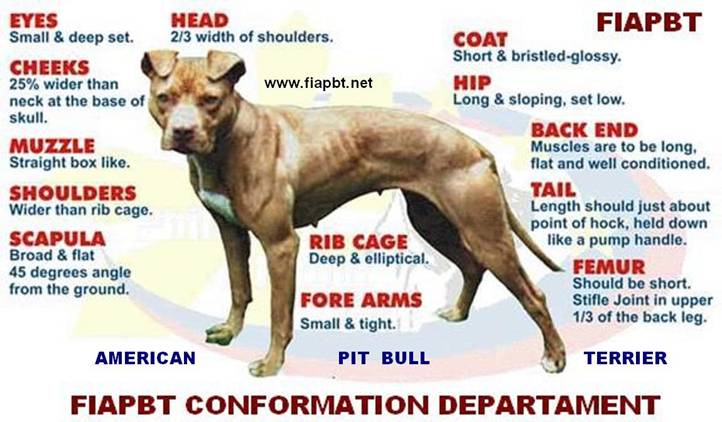 <![endif]>
INTERNATIONAL CONVENTION & CHAMPIONSHIP CONFORMATION AMERICAN PIT BULL TERRIER ADBA, FIAPBT & UKC: http://www.fiapbt.net/italy2010.html  English     
CONVENCION y CAMPEONATO INTERNACIONAL de CONFORMACION del AMERICAN PIT BULL TERRIER ADBA, FIAPBT y UKC, en ITALIA: http://www.fiapbt.net/italia2010.html Español
CONVENCIONE e CAMPIONATO INTERNACIONALE di CONFORMACIONE, RAZZA AMERICAN PIT BULL TERRIER ADBA, FIAPBT e UKC: http://www.fiapbt.net/italian.html Italiano
FIAPBT: http://www.facebook.com/pages/FEDERACION-INTERNACIONAL-DEL-AMERICAN-PIT-BULL-TERRIER/271421886132?sk=wall  – www.fiapbt.net